HOURS:
Chandler & East Valley - By appointment 
Call 307-630-3111
Repairs
Repairs / Regrips / Reshafting / Retrofit
Alan's Custom Clubs offers a full service for repairs, re-gripping, re-shafting and Retro-fitting.
The most advanced grips available — Golfpride, Pure & Winn Grips. Grips should be changed annually (more often if you play frequently) and be fit for size and feel.
I offer the latest in shafts – KBS and True Temper Steel Shafts – Accra,  Fujikura, Swing Science & Wishon Graphite Shafts – for all your re-shafting and proper shaft fitting needs. I will also orient your shaft in the club head in the most neutral position (spined) to increase consistency and distance.
Satisfied with your current set of O.E.M. (original equipment manufacturer) clubs but feel that they may need a little more fine tuning? Do they need to be a little longer/shorter? Do the loft and lies fit you properly? Is the grip to big/too small? All these questions and more, I can help you with. Most of these changes will sometimes have a dramatic improvement in your ability to use the club properly. Please consider visiting my shop when looking to improve your equipment. My commitment to the advancement of golfers is second to none. Time is available in my heated hitting area during winter months.
Types of Labor
Regripping (plus grip)
Save grip to reuse
Change Iron Loft and/or Lie (per club)
Change Swingweight (plus parts)
Lengthen or Shorten Shaft (plus grip & insert)
Remove Broken Shaft in Hosel
Spine shaft (per club)
Reshafting or Tighten Loose Head (plus shaft, grip, & ferrule)
Fitting complete club to set
Bore-Thru Reshafting (plus shaft, grip, & ferrule)
Fitting Options:
Basic Fitting: Swing Speed and Length Measurement
< ½ Hour
Intermediate Fitting: Basic Fitting plus •10 hits on Launch Monitor, with averages, recommended launch angle for swing speed, & Power Transfer Ratio
<1 Hour
Professional Fitting: Intermediate Fitting plus • more clubs & swings on Launch Monitor,  Player Interview, and Fitters Recommendations
Minimum 2 hours
Putter Fitting: Adjust length, lie, grip size and weight. Parts are not included • $40.00
Custom fit and build golf clubs, with frequency & swingweight or MOI matching available.
30 Minute Lesson  – $30.00
5 pack GASP Lessons  –  $100.00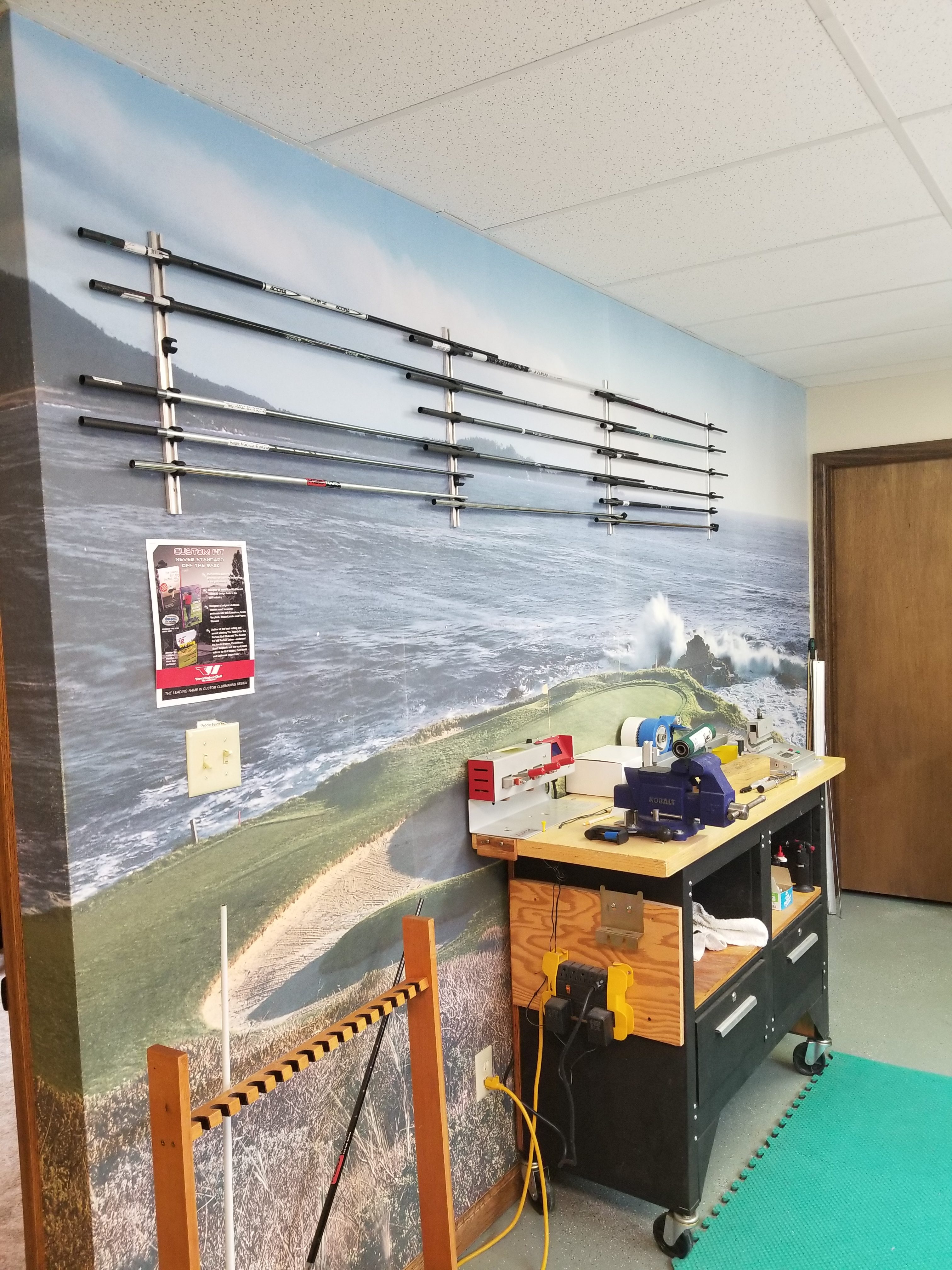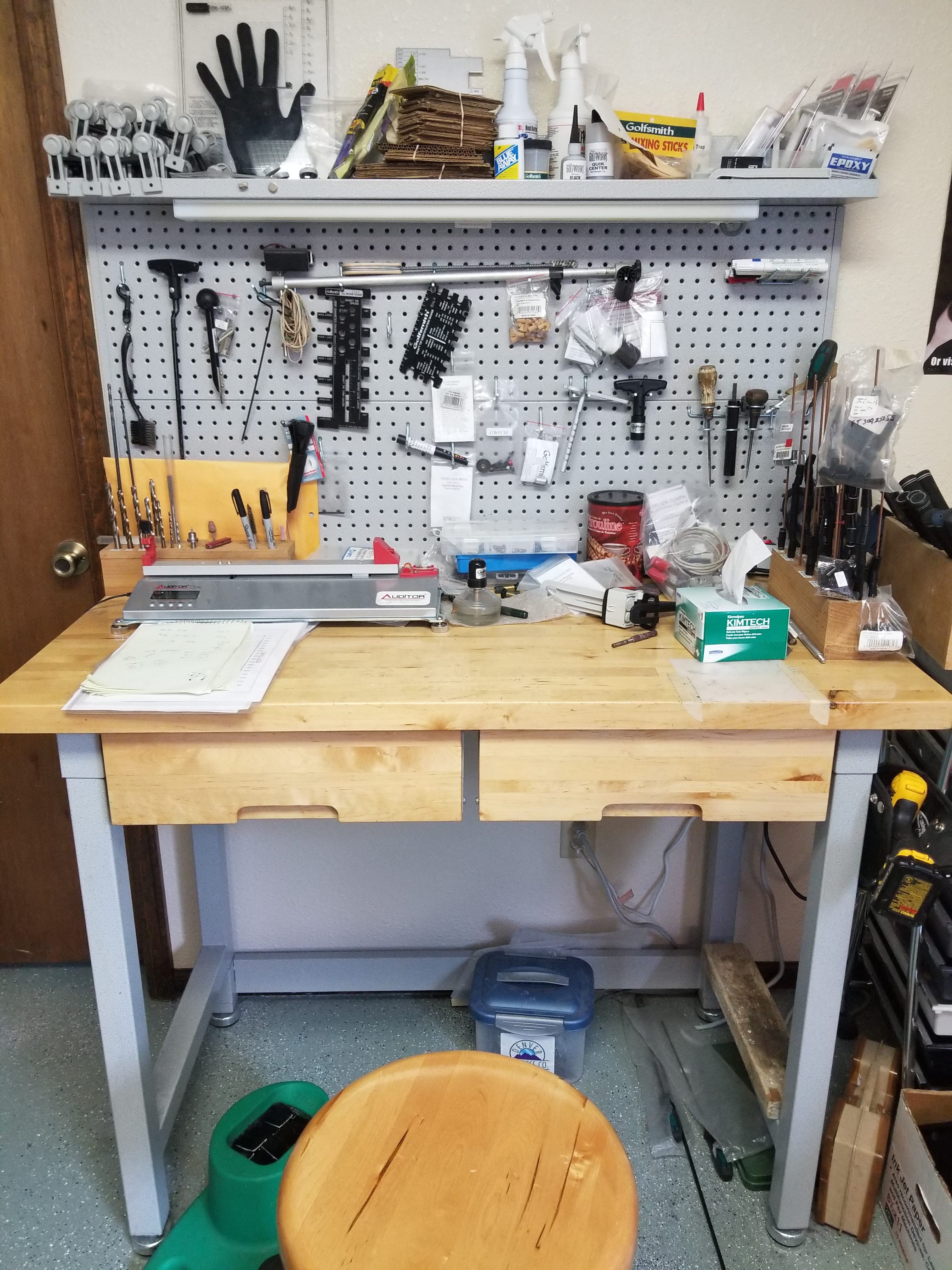 Shaft flo before the spine is aligned.
Shaft flo after the spine is aligned.
HOURS:


Chandler & East Valley - By appointment 
Call 307-630-3111