HOURS:
Chandler & East Valley - By appointment 
Call 307-630-3111
WHY CUSTOM FITTING?
The answer to the question "why should I get custom fit?" is really very simple. It's the reason every player on every tour plays with custom equipment. Properly fit equipment allows you to perform your best. And as much as modern day golfers would like to take credit for this we are a little late. It's been going on forever. Just to take you back about 50 years ago Tommy Armour said:

"There is no national champion, no player making a profit in the precarious occupation of tournament golf, who could ever come close to championship play if his clubs were as ill-fitted as those of many thousands of golfers. Yet it is a serious fact that players who have need of every bit of help in scoring are often hopelessly handicapped by their clubs."
Ironically most golfers feel that they are not good enough to have properly fit equipment, but that could not be farther from the truth. They are the ones that could benefit most from fitting. They often do not possess the superior strength, skills, hand-eye coordination, and time to practice as a world class touring professionals and therefore cannot as easily overcome ill fitting equipment. Unfortunately, when it comes to golf equipment one size does not fit all. To quote Jim Furyk: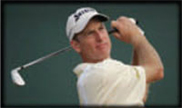 "Most weekend players don't get fit. Someone buys a driver or irons off the rack and says, "I'll learn to hit it". It doesn't work that way. You don't learn to hit a club. You need something that matches your game and ability. You need to be fitted by a professional. You might say, "I'm not that good, so what's it matter?" Seems to me that hitting it 250 would be more fun than 235, so get fitted."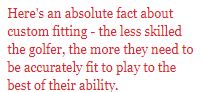 The men and women who make and sell the brand name clubs you find at major retailers know absolutely nothing about your golf swing – your tendencies, problems, or your preferences. So, while they may be offering a good club that fits somebody, that somebody is probably not you. It could be too stiff, too flexible, too light, too heavy, too long, too short, too upright, too flat, have too much loft or not enough, or, most likely, some combination of a number of those misfit parameters. Why would you try to play golf with that set of clubs? Through a quality fitting session, we determine where you're at, where you want to be, and how we can get you there through equipment changes. How the session goes is largely dependent on what it is you're trying to accomplish.
What can I expect?
First, you can expect to be treated with respect. You can expect that every effort will be made to ensure that the clubs that leave the shop will be the best clubs I can make. You can expect that I am knowledgeable, and will do my best to answer all your questions.
Every fitting starts with a baseline. To know where we're going, I need to know where we're coming from. I will evaluate your current clubs and discuss your game to see where you're at. We'll talk about your goals, take some measurements and probably hit some balls with some test clubs to see where you may go.
We'll employ tools like a swing speed radar, impact spray, SwingRite, and a launch monitor to gather data about your swing. Depending on what we're fitting for, I may even have you do a little paperwork. This is the part of the process that should take the most time – mistakes made here lead to mistakes in clubhead and shaft selection, which lead to clubs that don't fit best!
Once we've figured out your specs and your preferences, I will make the clubs. Then it's time for a little dynamic lie adjustment. After you take delivery of your new clubs, I fully expect to see you back after a half-dozen rounds or so to perform any necessary tweaking.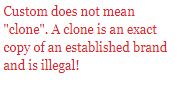 Remember – I am happy once you're happy.
If you really want to get better at your game and enjoy it more, you should seriously consider getting custom golf clubs.
Price of Custom Clubs?
Custom golf clubs will cost about the same as a quality golf club from the major club manufactures. Custom clubs will fit you better than any off-the-rack club that you can purchase. Custom clubs will provide you more enjoyment from the game as you will have more consistent shots, making your score go down. Isn't that why we play the game?
HOURS:


Chandler & East Valley - By appointment 
Call 307-630-3111